ZYF i8 Mini Wireless Keyboard (Black)

The Classic Mini-Keyboard, with ZYF industry leading design and hardware are what you're looking for.
ZYF i8 Mini Wireless Keyboard is the premier mini keyboard on the market. The keyboard includes a touchpad DPI adjustable functions and built-in high sensitive smart touchpad with 360-degree flip design. With a new classic look, new increased LED backlit function can be used with LED lighting Qwerty keyboard with multimedia control keys and PC gaming control keys.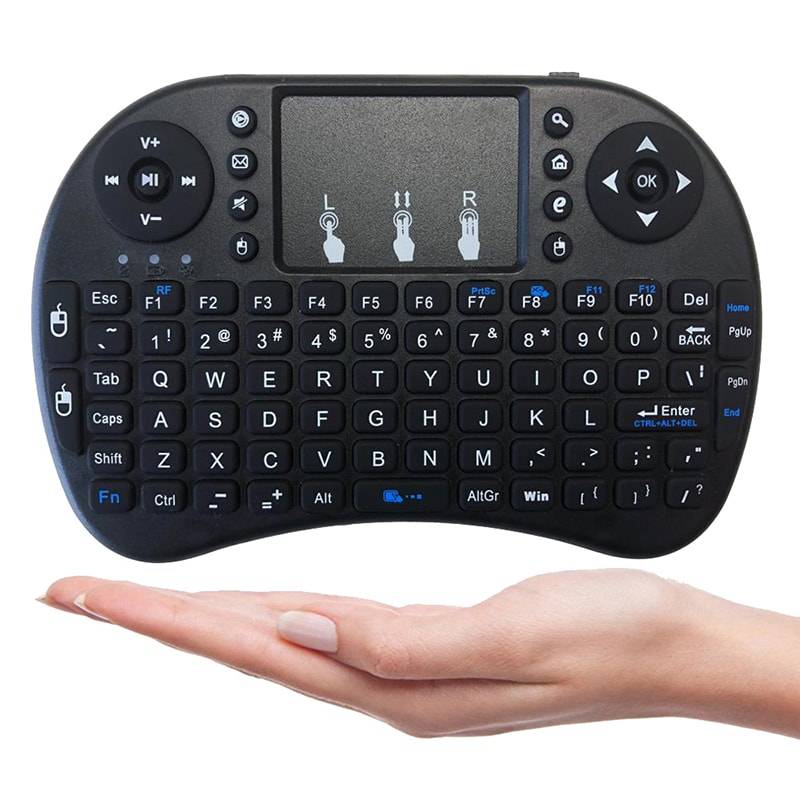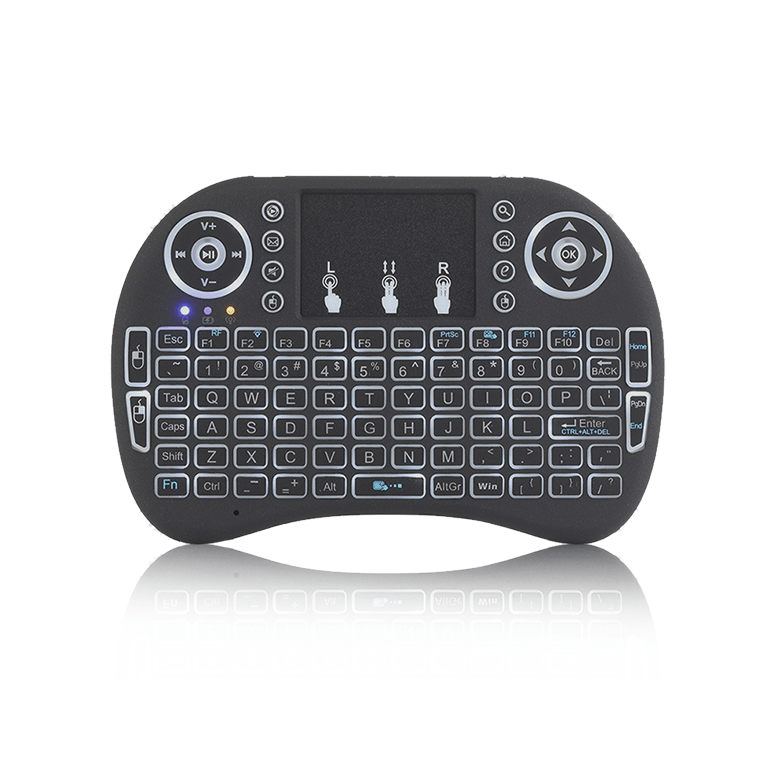 7 colours backlit (Red / Green / Indigo / Blue / Mint Green / White)
English 92 Keys Mini Qwerty keyboard, with multimedia control keys and PC gaming control keys
High sensitive smart touchpad, DPI adjustable, 360 degree flip design
Auto sleep and auto wake mode for power saving
Innovative shape and portable
2.4G Wireless and 10 meters connection range
Perfect to use with PC, Tablet, Android TV Box, Xbox 360, PS3, HTPC/IPTV etc
Build-in removable and rechargable Li-ion battery, longer standby time
Tired of using remote arrow to write on Netflix / YouTube?
Use our amazing ZYF i8 Wireless keyboard to type easily on the screen
92 keys Wireless Qwerty Keyboard
Touchpad supports multi-finger functions, a single finger click as left mouse function, two-finger click as right mouse click, double finger drag as rolling screen or zoom-in/out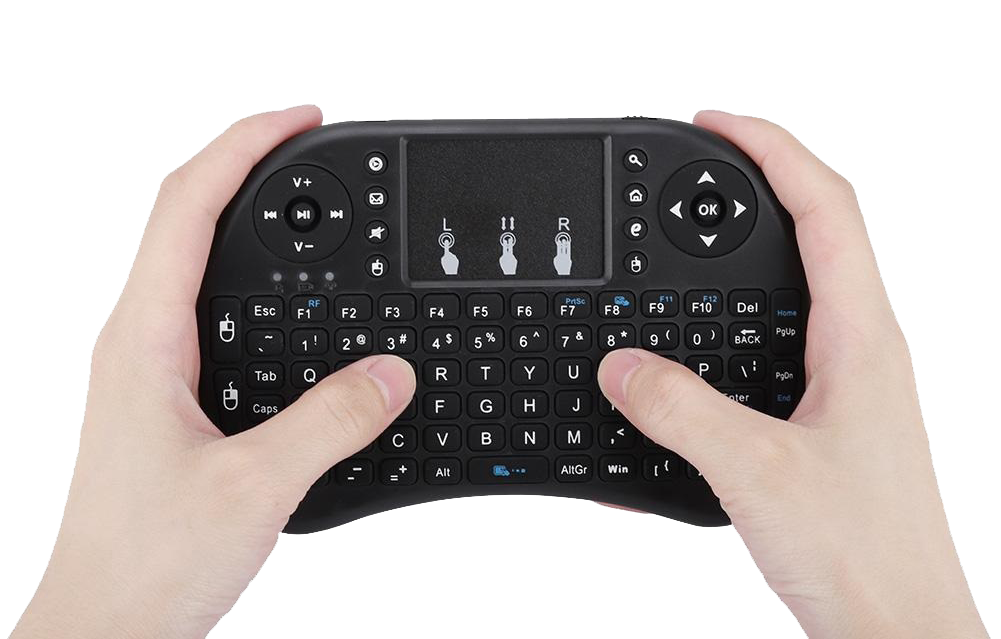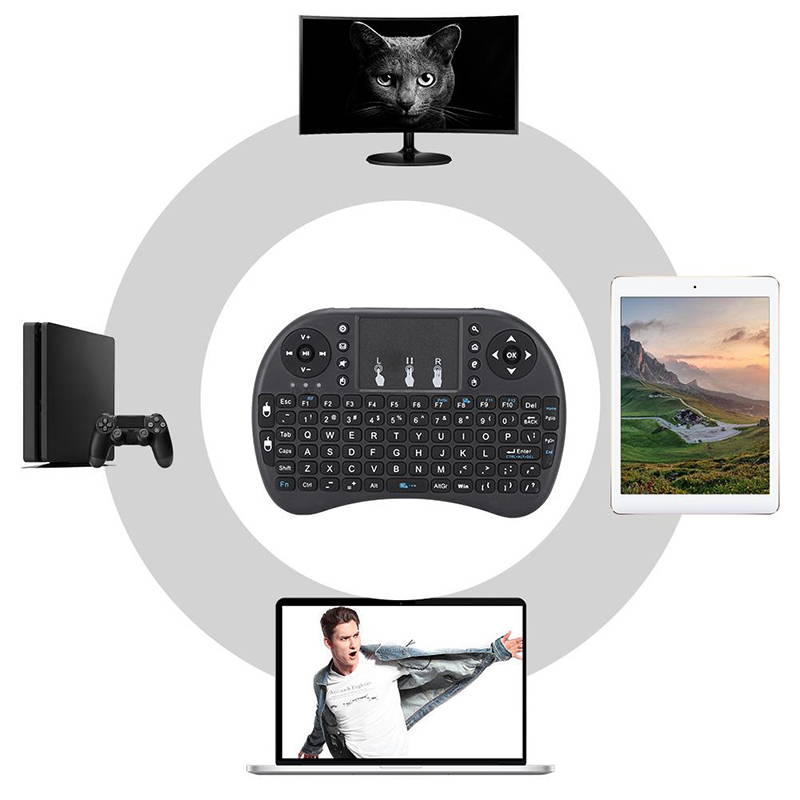 Perfect for Smart TV, Android TV Box, Google TV Box, PC devices, Playstation, Xbox360, HTPC/IPTV etc
Simple USB Receiver Plug and Play
Perfect to use as Remote Control, Portable Keyboard, Gaming Keyboard etc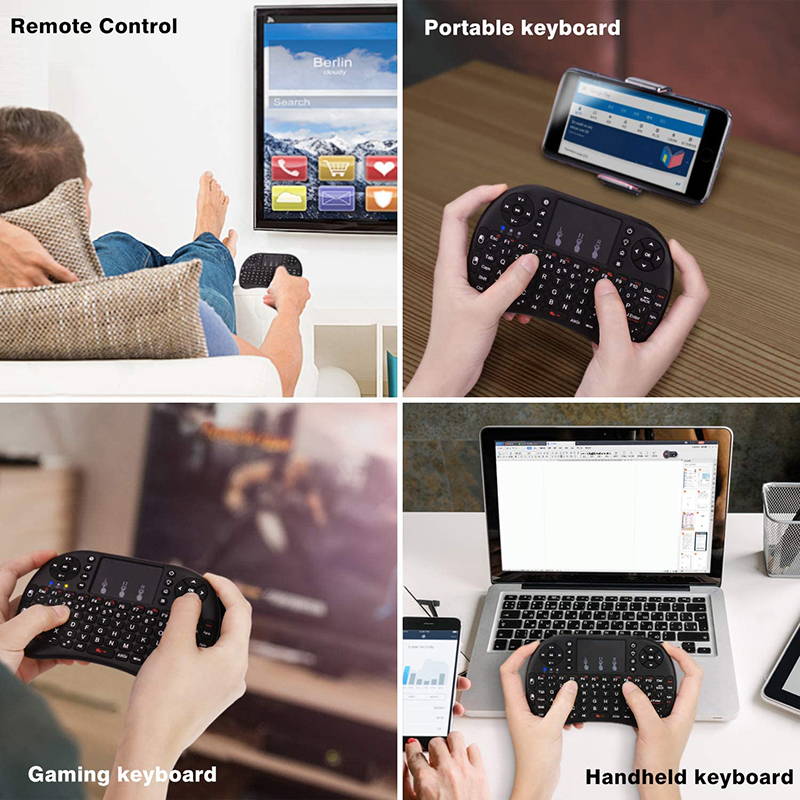 Pamela Aguilar
"I would definitely recommend without hesitation.
Incredible device that is a must have for any android TV box. The ZYF i8 Mini Wireless Keyboard has everything you need to control an android box including a full backlit QWERTY keyboard, a trackpad, volume controls and much more."
Hermes Rodriguez
"The size is perfect, good tactile feel on the buttons, and it has a nice soft texture finish that makes it feel surprisingly high quality for the price.
Charge seems to hold forever! It has a sleep mode - which maximizes battery life. I've had it for over a month and have only needed to charge it once!"
Betty Rivera
"It's a cool device for short alpha inputs, and quick mouse moves. There are also some useful shortcut buttons for DVD or digital movie playback.... so I'm pleased"
Join our ZYF Tech Community, get special offers and product news